About Leanne Link, M.S., LCPC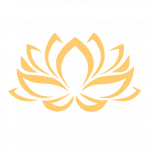 Leanne is an eclectic therapist who uses multiple modes of therapy, including Cognitive Behavior Therapy, Dialectical Behavior Therapy techniques, Solution-Focused, and Motivational Interviewing approaches to create a personalized, client-centered experience.
As a military veteran, she welcomes military members and their families during difficult times of separation and adjusting to the reuniting process after long deployments or extended TDY assignments. Additionally, Leanne provides services for anxiety disorders, depression, mood disorders, trauma, post-traumatic stress disorder, personality disorders, anger management, self-esteem issues, and work/school-related issues.
Leanne believes in building a trusting and supportive therapeutic relationship. She utilizes a strengths-based, relational approach with her clients to create a safe and supportive environment to move closer to greater overall well-being.
Education & Credentials
Military Veteran
Master of Science, Troy University, 2005
Private Practice Since: 2011
License: 180007743, IL